INFLUENCE! on AXS TV Preview: March 16, 2023
Find AXS TV in your area. Join the IMPACT Insiders to stream IMPACT! on youtube
The jam-packed path to Sacrifice, Multiverse United and Rebellion continues with a brand new STRIKE! this Thursday at 8/7c on AXS TV and at 8:30 pm ET on YouTube for IMPACT Insiders.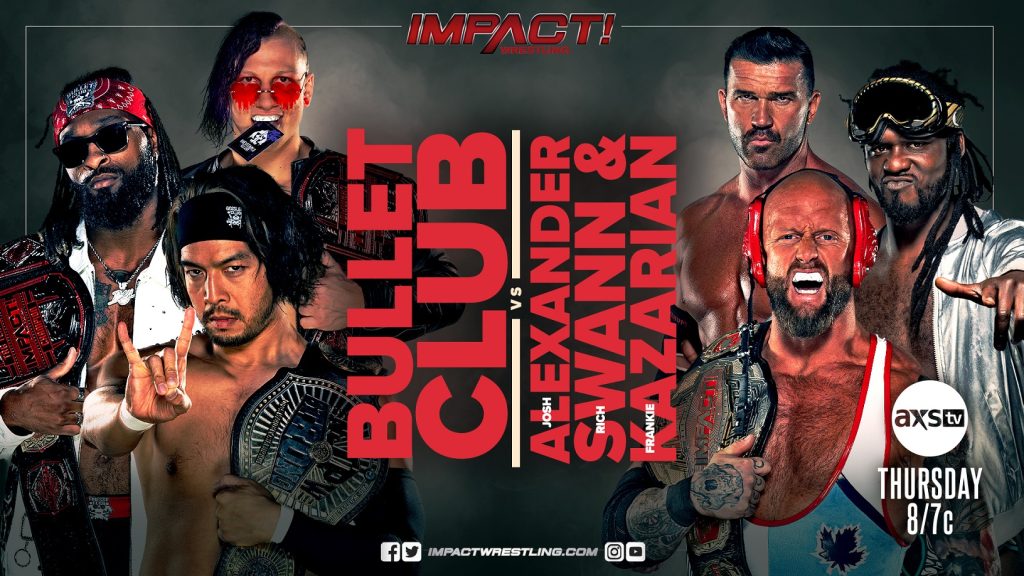 With just eight nights before IMPACT World Champion Josh Alexander, Rich Swann and Frankie Kazarian take on the Time Machine at Sacrifice, IMPACT will host another all-star tag team event. This Thursday, Alexander, Swann and Kazarian are looking to keep their skills alive as they enter the ring with the Bullet Club, made up of NJPW STRONG Openweight Champion KENTA and IMPACT World Tag Team Champions Ace Austin and Chris Bay. This matchup comes after Bullet Club faced the trio last week, and with a busy schedule of events right around the corner, momentum is everything.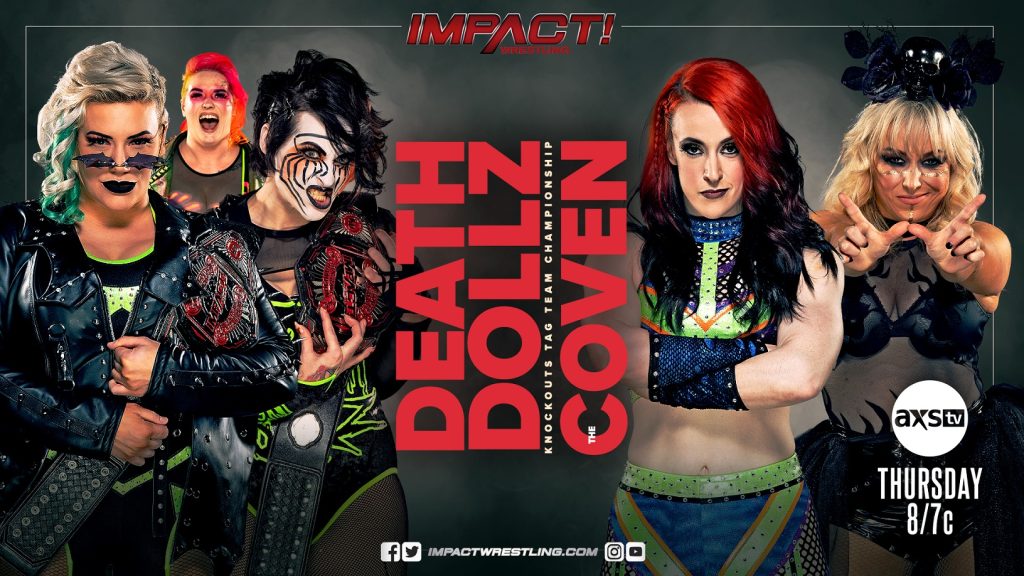 The Knockouts World Tag Team titles will be up for grabs this Thursday as the Death Dollz defend against the newly formed duo of Taylor Wilde and Keelin King, now known as The Coven. Last week, King shocked the world by joining forces with Witch Wylde to brutally attack Killer Kelly. But they were soon confronted by the division's top group, who agreed to stake their titles on one condition: if the Death Dollz won, the coven must stop practicing dark magic.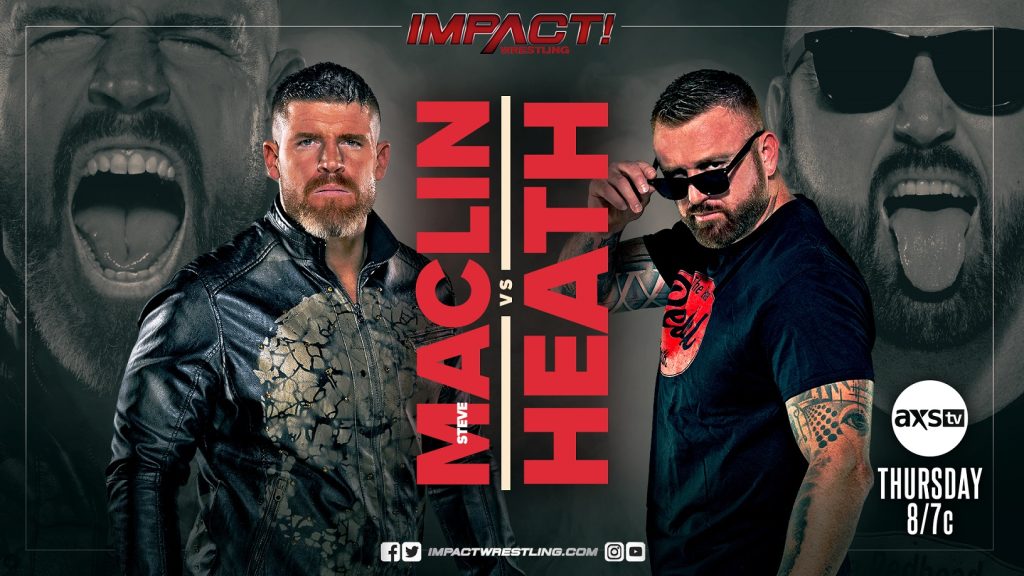 As Steve McLean prepares for the biggest opportunity of his career, the highly anticipated IMPACT World Title fight against Josh Alexander, he will enter the ring in singles for the first time this Thursday. Opposing him will be Hit, who will stop at nothing to upset the #1 contender on the road to the Rebellion. Will Heath be "Caught in the Crosshairs" at IMPACT? Or will Red Rebel give McLean a wake-up call he will never forget?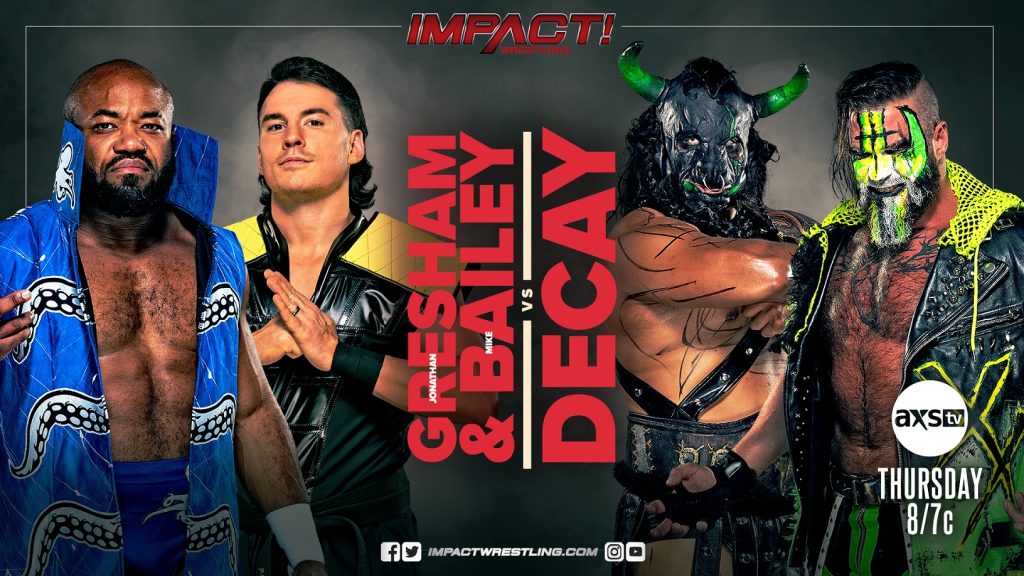 Jonathan Gresham and Mike Bailey wrecked the entire house during Countdown to Failure, proving they are without a doubt one of the most athletically gifted individuals in professional wrestling today. After a huge amount of respect for each other, Gresham and Bailey will join forces for team action this Thursday. But across the ring from them will be longtime duo Decay as Black Bull and Crazy Steve look to win in the name of The Shadow.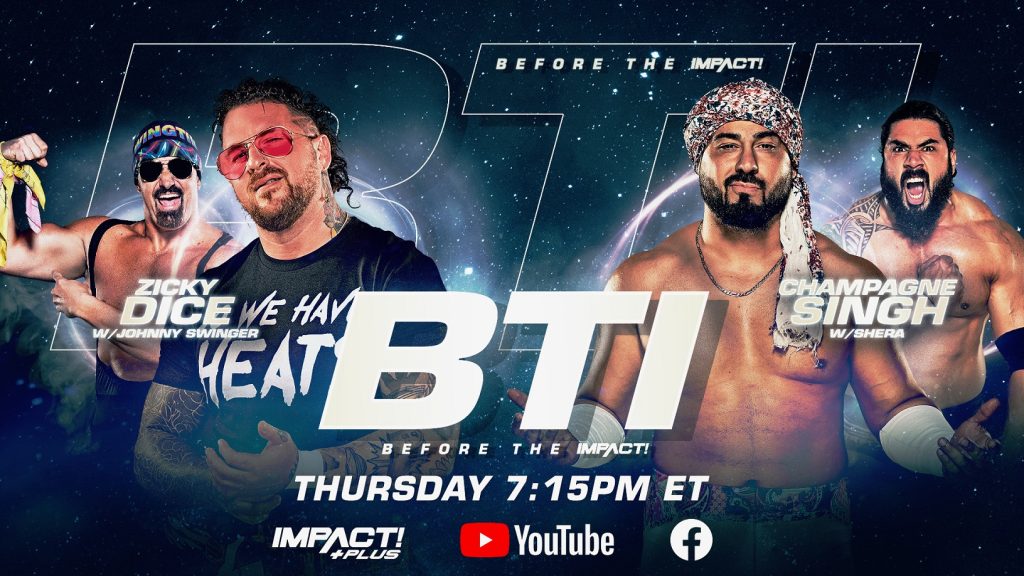 Kick off your pre-IMPACT night this Thursday at 7:15 pm ET exclusively on IMPACT Plus, YouTube and Facebook. Ziki Dice goes head-to-head with newcomer Champagne Singh in a match you won't see anywhere else. Plus, Gia Miller, Josh Matthews, and George Iceman will prepare you for all things HIT.
Look BLOW!
US: Thursdays at 8:00 pm ET on AXS TV, Thursdays at 8:30 pm ET on YouTube (IMPACT Insiders), Thursdays at 10:00 pm ET on IMPACT Plus.