judo
"JUDO HELPS ME MANAGE A NEW LIFE!"
Since the Tokyo 2021 Olympics and her decision to move from -48kg to -57kg, with a difference of two weights, Daria BILODID (Ukraine) has competed in four tournaments. The 22-year-old is ranked 40th in the IJF (up to 57kg), won the European Cup in Riga and finished 7th at the World Championships in Tashkent last October. However, if that wasn't enough, the two-time world champion (-48kg) had to deal with COVID-19 measures and the Russian invasion of her home country. At the OTC in Mittersill, Austria, Daria took the time to talk about her new life and expectations for 2023 on her way to the Paris Olympics.
How do you feel at the beginning of the new year and the coming season? Are you already in good shape?
I feel good and ready to start the new year. I am excited about the new challenges, there are many competitions ahead, many training camps on the way to Paris 2024.
How comfortable do you already feel in the -57 category?
The transition certainly takes time. I am adapting physically and technically step by step and feel much better than last year. But to be honest, I don't like to talk too much about my form and my progress. My results in 2023 should speak for themselves.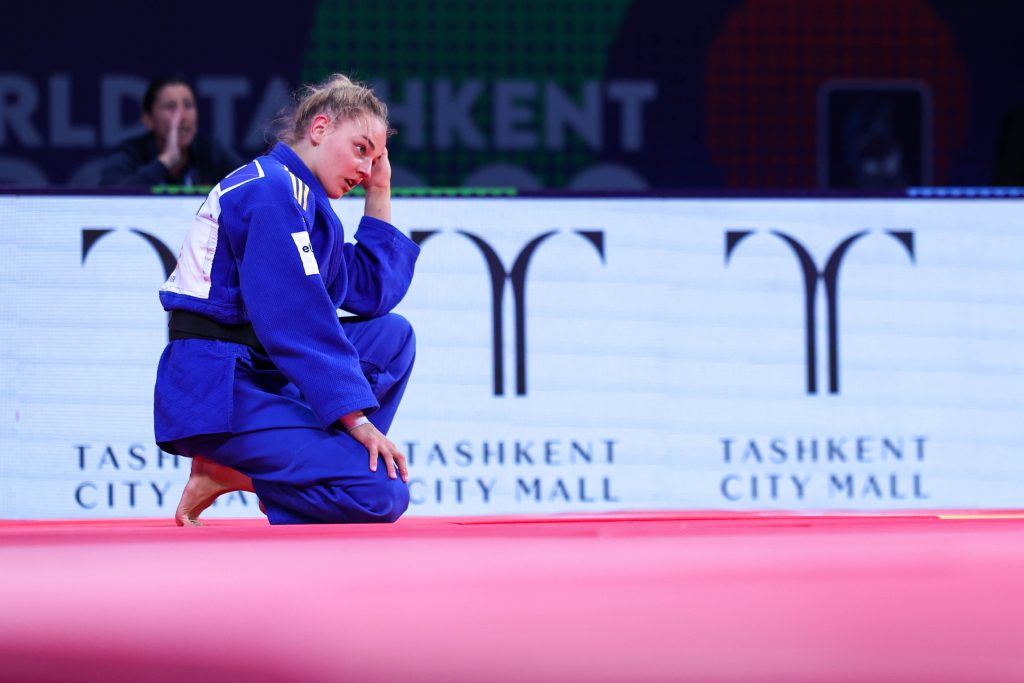 An interesting transition for Bilodid, but her goals remain the same. © Gaby Huang
What are your expectations for the upcoming season?
To be honest, I want to win European Championships, World Championships, Grand Slams and as many tournaments as possible. I have the spirit of a champion. The new weight class is a new challenge and I'm excited.
Since the Tokyo Olympics had to be suspended for a year, the current Olympic campaign lasts only three years. Does it put you at a disadvantage?
I think it's better. The campaign in Tokyo with 5 years was too long for me. In 2019 and 2020 I felt in very good shape, after that I had to deal with more and more problems, weight, injuries and psychological preparation in general. With an Olympic period of only three years, I feel less pressure.
After the Tokyo Games without spectators, how much are you looking forward to the Paris Games?
The Olympic Games in Tokyo turned out to be really strange for all of us, being locked in the Olympic Village. I'm expecting a big show in Paris. The French love judo. I hope we don't face any more COVID-19 countermeasures.
When and where will you start your competitive season in 2023?
I will be in Paris for the Grand Slam on February 4th and I want to attend a training camp right after that.
How is the Olympic training camp in Mittersill?
This is really important to me. You know, now I'm training in Valencia. I train a lot, including Randori. But it's not the same. Here in Mittersill I can train with many champions. I feel very tired after a week of training, but for preparation it is perfect.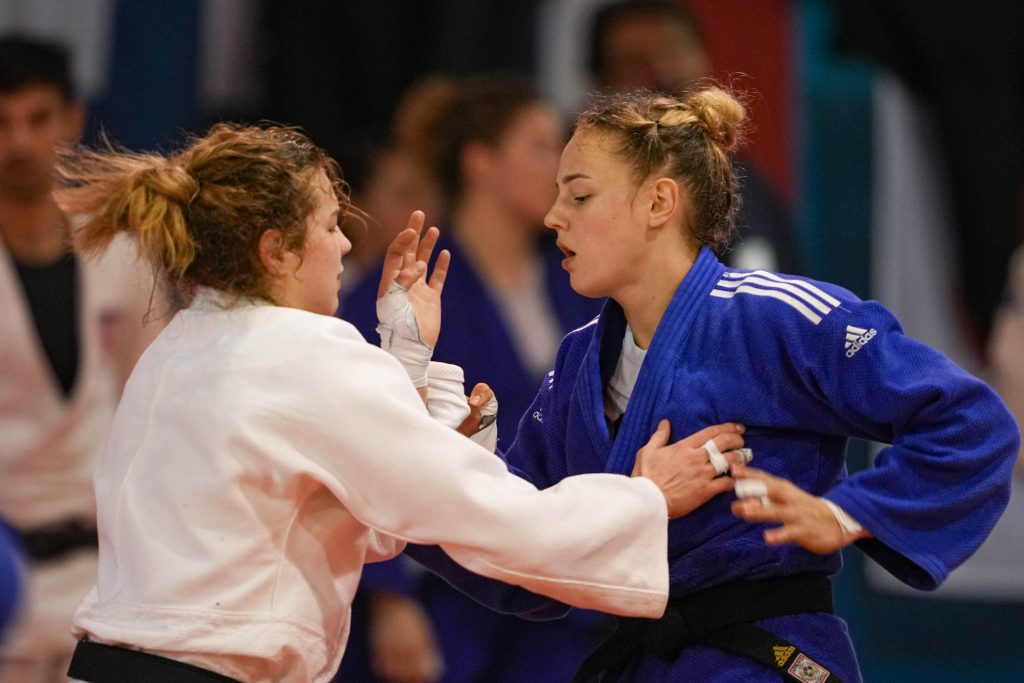 Thorough preparation is key and Mittersill delivers excellent quality ahead of the 2023 season. © Gaby Huang
Have you already been to Austria for OTC?
I'm here for the fifth time. I really like this place and happy to be back after a 3 year hiatus due to COVID. Mittersill turned out to be one of the best training camps in the world, it's a great place and a very pleasant atmosphere. The quality of the camp couldn't be better.
How much do you already feel at home in Valencia?
During judo training, I feel at home there. Coaches, physiotherapists, etc. help me a lot. Thanks to all Spaniards for the great support. The longer the situation at home lasts, the more difficult it becomes. Of course, I really want to return to Ukraine, but I need to stay in Spain to be safe. This is a very difficult situation. There are days when I am in a bad mood or even depressed. But judo helps me not to think and worry too much about the situation. In other words: judo helps me cope with my new life.
Author: EJU Media
Share
tweet
Email Telegram Whatsapp